Cities Skylines 2 is shaping up to be one of the most realistic city-building games ever created. From roads and traffic to city services and housing, the developers have completely overhauled every aspect of the game, making it feel like you're running an actual metropolis. The release date for Cities Skylines 2 is approaching, and new details are emerging, including information about an improved audio system that adds to the game's realism.
Revamped Audio System
The audio experience in Cities Skylines 2 has been completely revamped compared to its predecessor. Instead of ambient music and a few weather noises, the game now features dynamic traffic and pedestrian noise. Even pets and other animals contribute to the ongoing audio mix. Each individual citizen in your city produces unique noises based on their emotions. The sound of cars varies depending on their speed and the roads they're using, while emergency vehicles have different sirens based on whether you're building a European or North American-style metropolis.
Ambient Noise and Building Sounds
Buildings in Cities Skylines 2 produce ambient noise based on their function. For example, office blocks emit the sound of typing and working, and these noises change throughout the day based on the building's activity level. As you scroll over your city, ambient sounds also vary depending on your location. Unlike in Cities Skylines 1, where the ambient noise remained the same regardless of your position, the sound of your city will now change as you move between different zones and boroughs.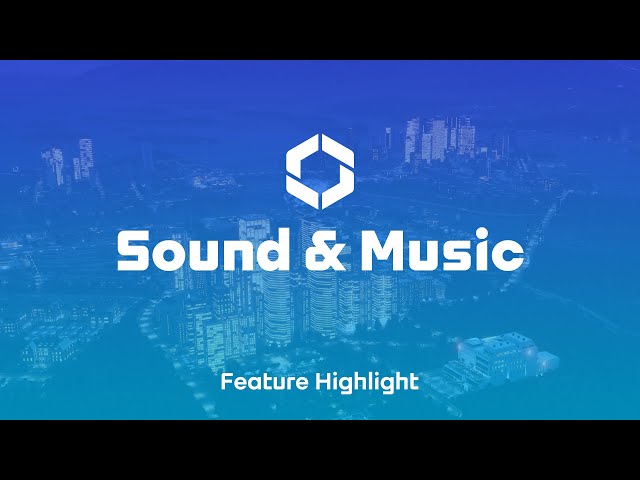 Live Radio and News Updates
Cities Skylines 2 introduces live radio stations within the game. Some stations exclusively play music, while others are hosted by presenters who provide news reports. If a disaster is unfolding in your city, you might hear about it on the radio. Similarly, ongoing crises such as housing problems or power cuts can be identified and resolved through news announcements. Additionally, players have the option to build a disaster early-warning system that will sound an air-raid siren if catastrophe is imminent. The game's audio will also fade and scale based on proximity, preventing players from being overwhelmed by an excessive amount of noise all at once.
Cities Skylines 2 promises to deliver an immersive and realistic city-building experience. With its revamped audio system, players will feel like they are truly managing a bustling metropolis. The dynamic traffic and pedestrian noise, along with the ambient sounds of buildings and live radio stations, add depth and authenticity to the game. Whether you're a fan of the original Cities Skylines or new to the series, Cities Skylines 2 is shaping up to be a must-play for city-building enthusiasts.
When will Cities Skylines 2 be released?
The release date for Cities Skylines 2 has not been announced yet. However, it is expected to launch in the near future.
What are the system requirements for Cities Skylines 2?
Colossal Order has released the system requirements for Cities Skylines 2. Make sure to check them to ensure your PC is ready for the game's launch.
Can I customize the sounds in Cities Skylines 2?
While specific customization options for the game's sounds have not been mentioned, the developers have focused on creating a realistic and immersive audio experience for players.
Will Cities Skylines 2 have a multiplayer mode?
Details about multiplayer functionality in Cities Skylines 2 have not been revealed yet. It is recommended to stay updated with the latest news and announcements from the developers.
Are there any other similar strategy games available?
If you can't wait for Cities Skylines 2, there are other great strategy games you can try in the meantime. Additionally, there are several grand strategy games available on PC that offer a different gameplay experience.