The upcoming release of the AMD Radeon RX 7800 XT has generated a lot of excitement. Recent benchmark leaks indicate that this midrange graphics card could potentially outperform the Nvidia GeForce RTX 4070 while being priced lower.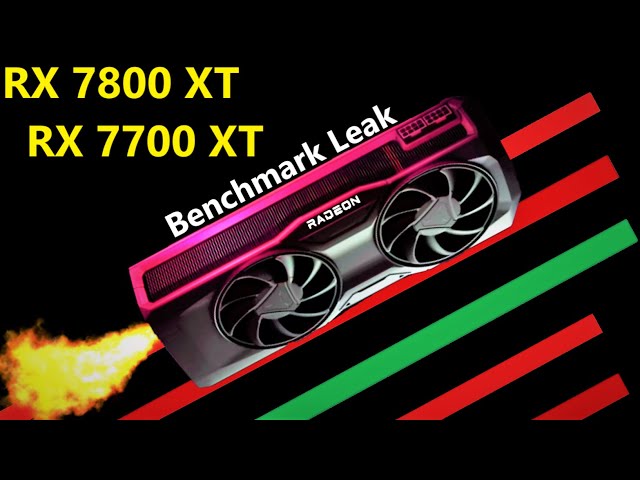 These leaks were brought to light by YouTube hardware leaker Moore's Law Is Dead, who compiled benchmark results from various sources. The averaged results were based on performance at 1440p and 4K resolutions. Moore's Law Is Dead did not consider 1080p performance, stating that it would be unreasonable to assume someone buying a card for over $400 in 2023 would solely use it for 1080p gaming.
The key takeaway from the leaked benchmark data is that the RX 7800 XT surpasses the Nvidia GeForce RTX 4070 in terms of performance by approximately 3-6%. These figures align with the comparative data released by AMD themselves during the Gamescom announcement of the RX 7800 XT. It's worth noting that the RX 7800 XT has an MSRP of $499, which is $100 cheaper than the RTX 4070. If these leaks are accurate, it seems that AMD intends to position its new graphics card as a superior option to the RTX 4070 in the eyes of consumers.
The leaks also provide some insight into the potential performance of the AMD Radeon RX 7700 XT. According to the alleged data, this GPU falls between the RTX 4070 and Nvidia GeForce RTX 4060 Ti. Priced at $449, the RX 7700 XT appears to be a strong contender in the midrange market, although slightly less impressive compared to the RX 7800 XT based on these leaks.
As always, it's important to wait for official benchmarking before drawing any definitive conclusions. The AMD Radeon RX 7700 XT is set to be released on September 6, along with its higher-end counterpart. We won't have to wait long to find out if these graphics cards truly live up to the claims made in these leaks.